Green St Grille is Proud to Present What's Cooking?! with Chef Dan
THANKSGIVING EDITION; TURKEY 101
Learn to cook the perfect Thanksgiving Turkey.
Join Chef Dan for an educational, hands-on demonstration on how to brine and roast a tasty Thanksgiving turkey. Participants will each receive a Cornish Hen to use in place of a full size turkey during the class.

Walk through each step of preparing, brining and seasoning your Cornish Hen to perfection, then take your hen home to roast and enjoy! (Don't worry, roasting instructions will be included!)
Class concludes with a carving demonstration and tasting of a delicious, roasted Thanksgiving turkey.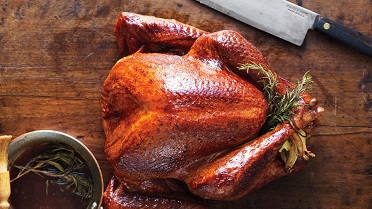 $30.00 per person, 16 seats available
Price includes cooking demonstration, tasting, Cornish hen and recipe cards to take home.
Make this Thanksgiving the best one yet with this delicious recipe!